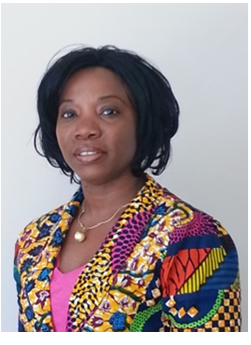 Mrs. Decontee King-Sackie is the Deputy Commissioner General Technical Affairs(LRA).
She once served as Assistant Minister for Revenue (2012 – 2014) and Commissioner for Customs and Excise (2009 – 2012) in the Department of Revenue of the Ministry of Finance with a focus on tax and customs administration. Prior to her work in the public sector, she served as Operations Manager as well as Administrative Manager for the Liberia Forest Initiative (LFI: 2004 – 2009) focusing on the reform of the forestry sector.
Mrs. King-Sackie is a Level IV Candidate for Chartered Accountant (CA) Certificate from the Institute of Chartered Accounts of Ghana (ICAG) through the Liberia Institute of Certified Public Accountants (LICPA). She also holds an Accountant Technician Scheme Certificate (ATS) from the Accountant Bodies. Mrs. King-Sackie holds a Masters in Public Administration – Midcareer (MPAM – 2014) from the John F. Kennedy School of Government, Harvard University (HKS), Massachusetts and a Masters in Business Administration (MBA – 2013) in Accounting with distinction (Magna Cum Laude) from the Cuttington University Graduate School, Liberia. She also holds a Bachelor of Business Administration Degree (BBA – 2007) in Accounting and Economics with Distinction (Cum Laude) from the University of Liberia, Liberia.