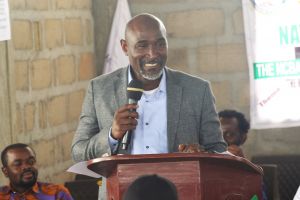 (Thursday March 17, 2022) The Liberia Revenue Authority has launched an expansion to the orange mobile money services for taxes and fees.
The expansion program allows users to now transact with over eighty different taxes and fees available across twenty-four government ministries and agencies.
Launching the mobile money service expansion program, LRA Commissioner General Thomas Doe Nah stated that this launch is part of many ways the LRA is looking forward to advancing and modernizing taxation.
He stated, "If we commit ourselves to pay our taxes and move our revenue to the billions, we will not need aid."
Meanwhile, the manager of Orange Money, Eric Clarke, expressed his excitement to expanding services including taxes and fees on orange money.
He stated that, "as we expand on services with orange money, we will continue to work with the LRA and government to push for more".
Additionally, Deputy Commerce Minister Wilfred Bangura stated that the mobile money expansion program signals creativity and innovation from LRA in collecting taxes.
The mobile money services expansion program covering taxes and fees is a collaboration between the LRA, UBA bank and Orange Liberia.